APL Packers and Movers Haldia
Welcome to APL Packers and Movers Haldia! As one of the oldest cities in India, Haldia is famous for its extensive infrastructure and disciplined lifestyle. The city has a well-connected road network, which facilitates smooth transportation both within and outside the local area limits. Our established office in Haldia covers the entire state of West Bengal. We excel in innovative packaging and transportation methods. Not only this, we aspire to become the most reliable packers and movers in Haldia. Our establishment aims to cater to the transportation needs of both commercial and domestic shifting in and around the city.
Our commitment is to address all your concerns and uncertainties regarding transfer related queries. We strive to master the skills necessary to overcome challenges at every stage of the process. Incorporating state-of-the-art technology, skilled manpower and premium packaging materials, we constantly work towards perfection. Our dedicated packers and movers team strives to achieve maximum customer satisfaction by providing comprehensive relocation services at industry-leading prices.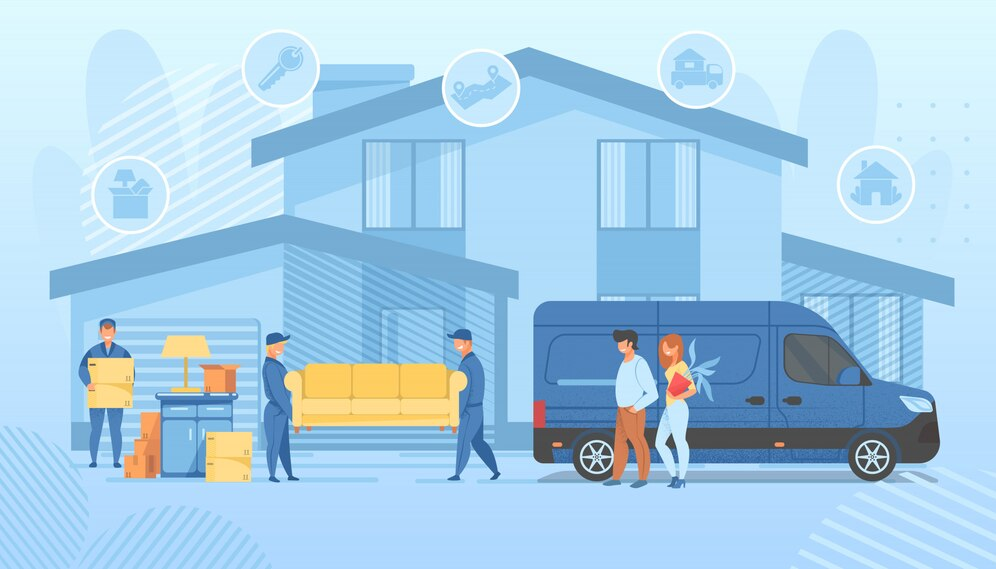 Bangalore Address– 9/50, 3rd Main, Ist Cross, Rajiv Gandhi Nagar, Bommanhalli, Sector- 7, HSR Layout, Bangalore- 560068
Mobile– 9674908002, 9883680002
Mail- aplindiapacker@gmail.com
Kolkata Address– 46, M.S Mukherjee Road, Khardah, Kolkata- 700116
Mobile– 9831313994
Delhi Address– 263 Palam Vihar Road, Bijwasan, New Delhi- 110061
Mobile– 9051313896
Branches– Kolkata, Hyderabad, Chennai, Mumbai, Pune, Nagpur, Raipur, Bhopal, Ahmedabad, Surat, Gurgaon, Delhi, Noida, Ranchi, Bhuvneshwar, Siliguri
Removal and Storage Services
In response to the needs of our valued clients, we extend our removal services to include the secure storage of your belongings in our state-of-the-art warehouses. Our extensive network of well-established storage facilities is equipped with modern shelving systems and spacious passages to ensure easy accessibility within the warehouse. Recognized as a reputable entity in the industry, we are attuned to our client's expectations and are committed to delivering services that align with their requirements. Given Haldia's significance as a hub for import and export activities, we leverage our expertise and employ advanced techniques to provide unparalleled removal services.
APL's Tailored Approach
We aim to provide you with a stress-free moving experience, which is why we offer customized moving services. We understand the sentimental value attached to your hard-earned possessions and strive to uphold your expectations throughout the shifting process by adhering to rigorous quality standards in our services.
When you choose us, you can rest assured that you won't bear the entire burden of packing and moving on your own. We wholeheartedly serve you with compassion and dedication, ensuring a seamless and reliable relocation experience.
Services Offered By APL Packers and Movers Haldia
We prioritize simplicity and transparency by providing exceptional logistics services directly to your doorstep. Our goal is to ensure that the services you seek are readily available to you. Unlike many local packers and movers in Haldia that focus solely on home shifting services, we offer a diverse range of moving services to cater to your specific requirements, making your shifting process a hassle-free experience. Below, we detail some of our well-known services:
Household Shifting: If you're in search of the best moving company, you're in the right place. We assist you in moving your household items, including expensive furniture, delicate kitchenware, crockery, beautiful artwork, heavy electrical appliances, and other categorized items. Our team is professionally trained to handle the packaging of every type of goods….Read More

Corporate Relocation: For businesses with large corporate spaces containing essential items like computer hardware, conference room furniture, reception area items, pantry goods, and other electronics, we provide commercial shifting services to meet the needs of every type of business.

International Moving: With operating branches across nations, we offer secure international moving services for those seeking opportunities abroad. Whether you're relocating for a job or as a student taking advantage of study benefits, we are your reliable international relocation company…Read More

Vehicle Transportation: Whether it's a car or a bike, our top-notch vehicle transportation services ensure a swift and smooth relocation process from your origin to the destination. Our vehicle lifting, packing, and transporting processes prioritize safety… Read More
In addition to these services, we excel in various logistics and transportation operations, including warehousing, home storage, supply chain management, and infrastructural support (godowns, sheds). Large businesses and enterprises can benefit from our competitive market prices.
Advantages for Choosing APL Packers and Movers Haldia
We are selected by the local community, businesses, students, and industrialists for various moving services to fulfill their needs. As a discerning customer, you seek a reliable company that supports you during challenges. Hence, we assure you satisfaction and joy upon completion of the process. There are numerous reasons why you might choose our services:
Client-centric approach

Online Consignment Tracking

World-class packaging material

1200+ GPS Enabled Vehicles

24X7 customer support system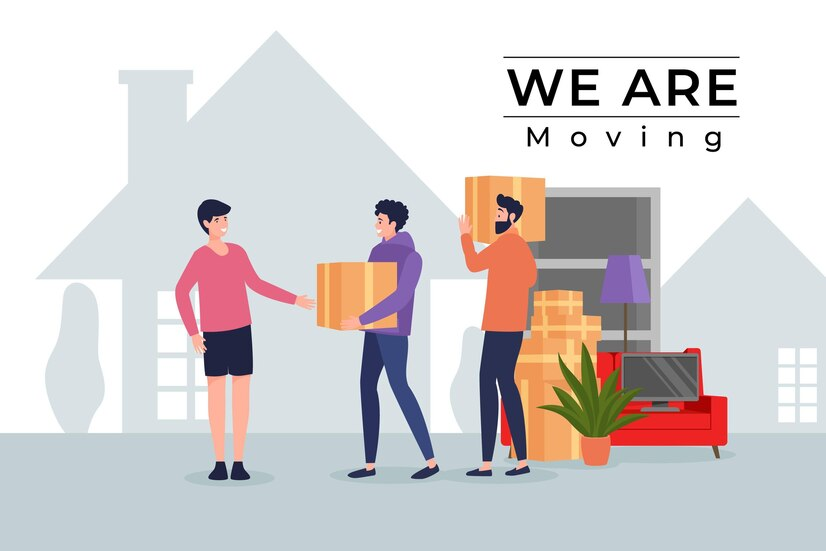 Recognitions in Packers and Movers Industry
We came into existence in 2003 and since then started dealing in core packing and moving, car transportation, and bike moving business and have been receiving accolades so far in our tenure resulting in significant reach among our respected clients. Some of our advantages, which have made us professional packers movers in Haldia, are mentioned below:
We are the No.1 Packing and

Moving Company in India

with the highest number of safe moving records with "Largest Household Goods Movers Group in India".
We have completed more than 20 lakh happy home movements.
We are IBA-approved packers as well as an ISO-certified services operator proving to be the No. 1 player in this chapter.
Our vast presence across India is spread across approximately 182 cities with over 125 supporting packing teams running across India.
We are running a branded transportation company having its registered office in Karnataka, Andhra Pradesh, Maharashtra, Delhi, and many other states.
Public Relocation Services
Household Relocation
We've devised efficient and brilliant methods for transporting your household items or vehicles both domestically and internationally, providing the best prices.
Vehicle Transport
With our car transportation services, we facilitate the convenient and secure movement of your valuable vehicles to your preferred destination in the shortest possible time.
Corporate Relocation
Our swift and dependable relocation services ensure the safe and timely transfer of your corporate goods.
Global Moving
Committed to delivering expert international moving services, we possess the expertise and knowledge to meet international moving standards.
Packers and Movers Charges in Haldia
The Packers and Movers in Haldia Charges for moving a standard 1 BHK within the city can range between ₹ 5,600 to ₹ 15,500. Intercity relocation services for relocating a 1 BHK from Haldia to another city can range from ₹ 17,000 to ₹ 29,000 depending on the exact distance of house relocation among various other factors.
| Move type/ Distance | 1 BHK | 2 BHK | 3 BHK | 4-Wheeler | 2-Wheeler |
| --- | --- | --- | --- | --- | --- |
| Local Shifting Charges | ₹ 3,600 – 9,450 | ₹ 4,800 – 14,700 | ₹ 6,500 – 18,900 | -NA- | -NA- |
| Haldia to Bangalore Packers and Movers Charges | ₹ 16,000 – 27,300 | ₹ 20,000 – 33,600 | ₹ 24,000 – 40,950 | ₹ 8,000 – 17,850 | ₹ 4,500 – 10,500 |
| Haldia to Hyderabad Packers and Movers Charges | ₹ 14,000 – 24,150 | ₹ 18,000 – 31,500 | ₹ 21,000 – 37,800 | ₹ 7,000 – 14,700 | ₹ 4,000 – 7,900 |
| Haldia to Pune Packers and Movers Charges | ₹ 17,000 – 28,350 | ₹ 21,000 – 34,650 | ₹ 25,000 – 40,950 | ₹ 8,500 – 18,400 | ₹ 5,500 – 11,000 |
| Haldia to Delhi Packers and Movers Charges | ₹ 15,000 – 25,200 | ₹ 19,000 – 32,550 | ₹ 22,000 – 39,900 | ₹ 7,500 – 15,700 | ₹ 4,000 – 7,350 |
| Haldia to Mumbai Packers and Movers Charges | ₹ 18,000 – 29,400 | ₹ 15,000 – 28,350 | ₹ 18,500 – 33,600 | ₹ 5,500 – 11,550 | ₹ 3,000 – 5,800 |
| Haldia to Siliguri Packers and Movers Charges | ₹ 12,000 – 23,100 | ₹ 15,000 – 28,350 | ₹ 18,500 – 33,600 | ₹ 5,500 – 11,550 | ₹ 3,000 – 5,800 |
Frequently Asked Questions
Here are some frequently asked questions and their corresponding answers regarding Packers and Movers services in Haldia