Packers and Movers in Howrah West Bengal
Kolkata, which is famous for its vibrant culture and historical importance, also struggles with its busy traffic. If you are relocating to the city center of Howrah, you may need an expert relocation provider to help you navigate the streets of this area. This is the area where APL Packers and Movers in Howrah West Bengal provides packing and moving services to both individuals and businesses.
APL Car Bike Moving, one of the leading packers and movers in Howrah West Bengal, is known for its comprehensive scratch-free services. Be it local shifting within the city or domestic shifting to an outstation location, we offer affordable pricing on the packaging and a variety of transport trucks, including two-wheeler and four-wheeler transportation options. The shifting process becomes easier with the convenience of door-to-door loading and unloading assistance, multi-4-layer packaging, and available workers/assistants.
APL Car Bike Moving, booking our secure services is a matter of just a few minutes, effectively simplifying the entire luggage shifting process for your convenience. Nearby packers and movers in Howrah city make the logistics process very easy. When you search "Packers and Movers Howrah near me", choose APL Packers and Movers for a reliable transportation solution.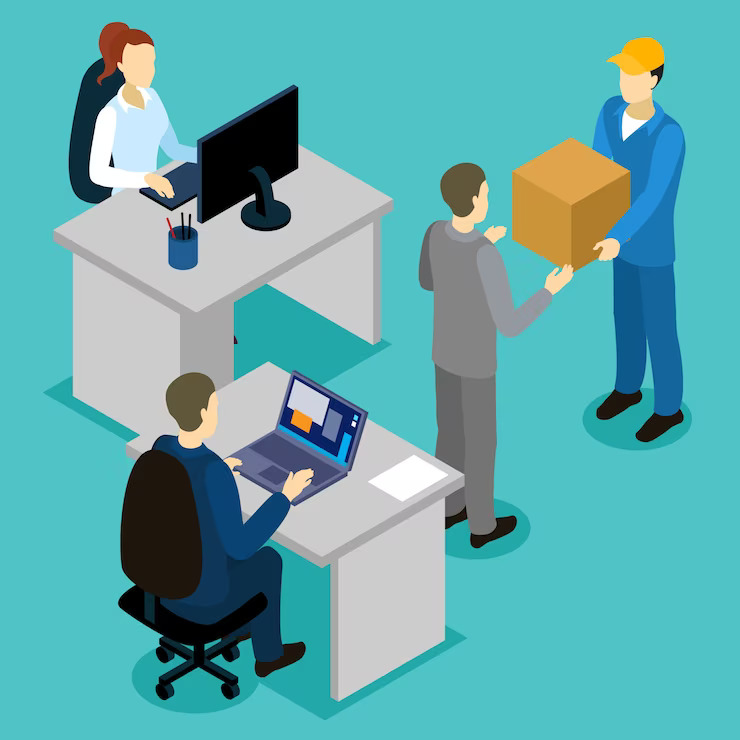 Next time you search for the most reliable packers and movers in Howrah West Bengal, make the research step your priority. Check out budget-friendly packages, cost-effective quotation breakups, and testimonials. With APL Car Bike Moving you can select the number and weight of items you want to move and receive affordable quotes within minutes. Doesn't this seem like the easiest way to move furniture?
Book APL Packers and Movers for moving in and out of Howrah West Bengal without any stress. Eliminate the hassle of moving house!
Address– Gupta Apartment, 3/46, MS Mukherjee Rd, Kalyan Nagar Mathpara, Kulinpara, Khardaha, West Bengal 700116
Mobile– 9674908002, 9883680002
Mail- aplindiapacker@gmail.com
Bangalore Address– 9/50, 3rd Main, Ist Cross, Rajiv Ghandhi Nagar, Bommanhalli, Sector- 7, HSR Layout, Bangalore- 560068
Mobile– 9831313994
Safe House Shifting with Best Packers and Movers in Howrah
Affordable Prices
Scratch-free home shifting services to suit your budget
Anti Damage Packing
Multi-4-layered packing to ensure safe delivery of household goods
On Time Pic-Up and Delivery
Experience timely pick-up and delivery services
House Shifting Process - APL Packers and Movers in Howrah
Book Best Packers and Movers for a Seamless House Shifting Experience! Follow these simple steps to enjoy top-notch relocation services:
Begin by selecting the type of move you require, whether it's within the same city (intracity) or to a different city (intercity). Provide the origin and destination details, along with your preferred relocation date.
Next, choose the type and quantity of items you need to move, ranging from household goods and appliances to office items. APL Packers and Movers offer the option to select either carton boxes or gunny bags based on your specific needs.
Proceed to select the type of house shifting service you need. APL Packers and Movers provide three different package options for you to choose from.
Once you've made your selections, confirm your booking with just a click. APL Packers and Movers in Howrah will also follow up with a confirmation call to ensure everything is in order.
APL Packers and Movers boast a professional crew who are dedicated to providing timely services on your scheduled moving day. Our crew members are highly trained in packing techniques and the safe handling of your belongings to prevent any damage during the move.
Looking for Top House Moving Rates in Howrah? Choose APL Packers and Movers!
Are you tired of shelling out large sums of money for traditional relocation services? Your search for cost-effective house shifting solutions ends here with APL Packers and Movers. Our prices are tailored to your specific needs, taking into account factors such as your apartment size, relocation distance, the quantity of household items to be moved, and your location. Plus, rest assured that road tax, tolls, and parking fees are not included in our house shifting charges.
With APL Packers and Movers Howrah, you can get started for as low as INR 1200, which covers transportation, packing, and labor costs. Don't miss out on the opportunity to book the best packers and movers in the city!
| Shifting Type/Items | Long distance shifting | Inter-state shifting |
| --- | --- | --- |
| Few Household Items | Rs.1,500 – 2,500 | Rs.3,000 – 4,500 |
| 1 BHK Shifting Costs | Rs.3,000 – 6,000 | Rs.6,000 – 13,000 |
| 2 BHK Shifting Prices | Rs.5,000 – 10,000 | Rs.7,000 – 17,000 |
| 3 BHK Shifting Charges | Rs.6,000 – 11,000 | Rs.8,000 – 20,000 |
Book Packers and Movers for Intercity Relocation from Howrah
Intercity luggage transfer is not only a tiring but boring task! To do this smoothly and efficiently, you need professional movers and packers who fit within your budget. With APL Packers and Movers, you can book packing and moving services online for your intercity relocation from Howrah or Kolkata and get instant moving quotations with budget-friendly packages.
FAQs For Packers and Movers in Howrah