Bike Shifting by Train - 9883680002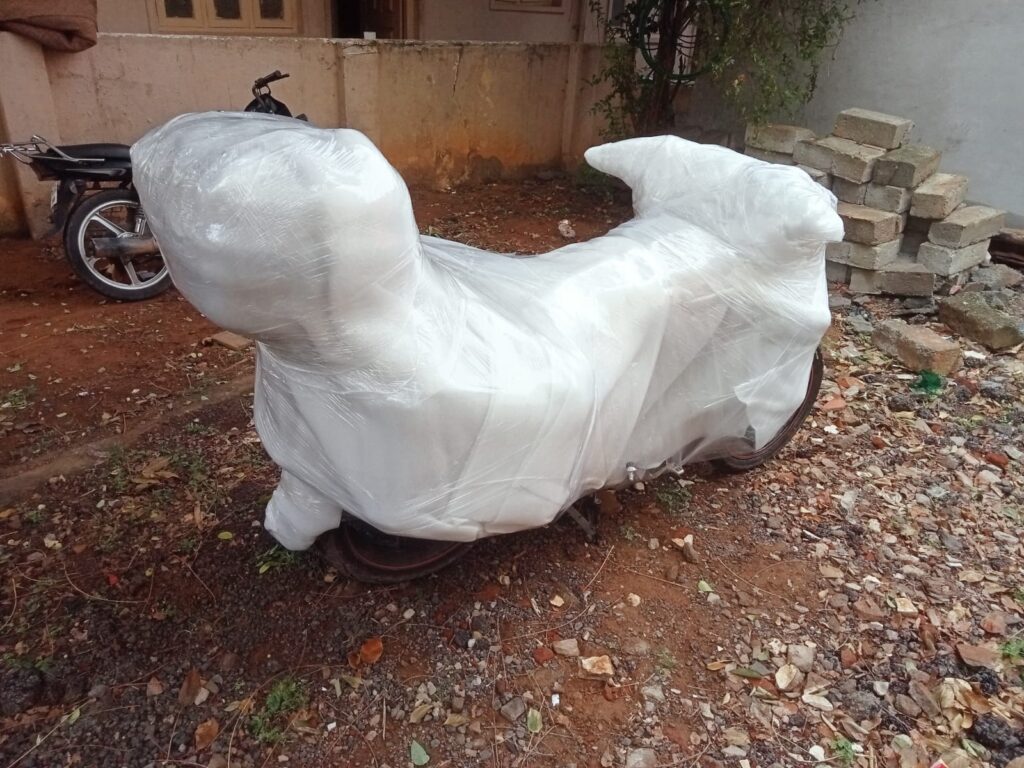 While planning for bike shifting by train, it is important to keep many things in mind like packing the bike, loading the bike properly, and taking proper care while unloading the bike.
It is evident that people often relocate for various reasons, and covering long distances can be quite challenging. Not everyone can afford a car, hence opting for a bike is a popular choice. When it comes to moving between locations, many individuals choose to transport their bikes via train.
While there are alternative methods for vehicle transportation, utilizing trains for bike shifting offers significant advantages, particularly in terms of time and cost savings.
Opting for train transportation for your bike proves advantageous in several ways. The process is swift, ensuring that your bike reaches its destination promptly. It is undeniable that many individuals seek reliable bike transportation services in Kolkata Delhi NCR, Chennai, Mumbai, Hyderabad, Bangalore, Pune, and other key urban centers, where the demand for such services has witnessed a notable surge.
A considerable number of people opt to engage the services of professional vehicle transporters. This is because embarking on a long bike ride to a distant location can be exceedingly tiring for end users. Opting for bike shifting by train is not only a convenient option but also one of the safest modes of transportation. It eliminates the risk of potential damage to the bike during transit.
If you want to shift bike from train, then how will it be done and how much will it cost?
Bike Parcel By Train: You can transport any goods through Indian Railways in two ways. Let us know what is its process and how much it costs.
Bike Transport By Train: Indian Railways is the fourth largest rail network in the world. This step helps lakhs of people reach their destination every day without any hassle. Apart from traveling by train itself, sometimes we also have to travel from one city to another. You can also send your bike to another city using the train by which you travel. Transporting things like luggage, cars, and bikes through Indian Railways is a good and cheap option. Through railway courier, you can easily send your goods from one place to another. Today in this article we will tell you how you can parcel your bike through Indian Railways. What are its rules and what is the process…
There are two ways to transport
You can transport any goods through Indian Railways in two ways. The first is that you can transport it as luggage or as a parcel. Here luggage means that you are taking your sky with you during the journey. Whereas, the second way is that you can transport it as a parcel. Parcel means that you are not traveling with the goods, but are sending them to someplace.
To parcel the bike by train, go to your nearest railway station. There you will be given all the information related to the parcel at the parcel counter. After getting the information, you will have to prepare all the necessary documents. Keep both photocopies and original copies of the documents with you, because their original copies may be required at the time of verification. After the parcel is confirmed, your bike's tank will be checked to see if there is petrol in the tank. If it happens, you will have to evacuate it.
Important Things Related to Bike Transportation
Make a booking at least a day before sending the bike.
The registration certificate of the bike and its insurance documents should be along with it.
Along with this, your ID card, like an Aadhar card or driver's license, etc. will also be included with you.
The bike should be packed well, especially the headlight should be well covered.
Drain all petrol from the bike before it is parceled. If there is petrol in the vehicle, you will have to pay a fine of Rs 1000.
How much does it cost to take a bike by train?
When sending goods by railway, the fare is calculated according to weight and distance. Bike Parcel Charges are cheaper than luggage. If you have to send a bike 500 kilometers away, then the average fare for this is Rs 1200 (approximately). Along with this, there will also be a charge for packing the bike, which can be around Rs 300 to Rs 500.
Even if the vehicle is not registered in your name, you can still book the vehicle using your ID. However, RC and insurance papers for the bike are definitely required. It is noteworthy that parcel booking at the railway station is done only from 10 am to 5 pm. But, you can do luggage booking anytime.