Packers and Movers in Noida
Welcome to APL Packers and Movers in Noida! As pioneers in the Packing and Moving industry, we pride ourselves on delivering top-notch, secure moving services that are guaranteed to make a lasting impression on our clients. Our extensive network spans every corner of Noida, allowing us to personally retrieve your consignment from your doorstep. With a well-established and widespread presence across the city, we ensure a seamless moving experience.
Recognizing the value of your belongings, we have assembled a highly professional and experienced relocation team. Trained in every aspect of packing, unpacking, transportation, loading, and unloading, our team is dedicated to the safe and efficient handling of your items. We continuously strive to enhance our services, with a focus on customer satisfaction and improvement.
Your trust in us drives our commitment to excellence, making us the premier choice for Packers and Movers in Noida.
Bangalore Address– 9/50, 3rd Main, Ist Cross, Rajiv Gandhi Nagar, Bommanhalli, Sector- 7, HSR Layout, Bangalore- 560068
Mobile– 9674908002, 9883680002
Mail- aplindiapacker@gmail.com
Kolkata Address– 46, M.S Mukherjee Road, Khardah, Kolkata- 700116
Mobile– 9831313994
Delhi Address– 263 Palam Vihar Road, Bijwasan, New Delhi- 110061
Mobile– 9051313896
Branches– Kolkata, Hyderabad, Chennai, Mumbai, Pune, Nagpur, Raipur, Bhopal, Ahmedabad, Surat, Gurgaon, Delhi, Noida, Ranchi, Bhuvneshwar, Siliguri
Reliable Packers and Movers Company in Noida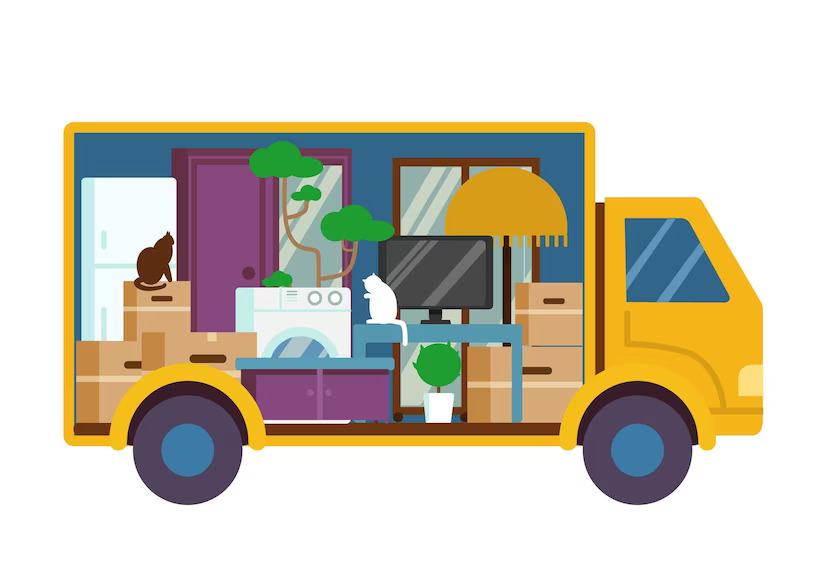 Professional Packing and Moving Services in Noida
Due to the upscale lifestyle and meticulous upkeep prevalent in Noida, residents have consistently demanded excellence in their endeavors, with no compromises tolerated in terms of packing and moving services. To meet these exacting standards in packing, moving, and delivering top-notch services, our branch, renowned as the best packers and movers in Noida, is committed to providing exceptional moving services throughout the city. Refer to the table below for the cost of packers and movers in Noida and secure the most professional packing and moving services available.
Services Offered by APL Packers and Movers Noida
Opting for the assistance of top packers and movers in Noida provides a professional solution to needy individuals. Our team comprises of skilled and experienced professionals serving Noida area for a long time. Following are some of the hassle-free, safe, and professional packers and movers services in Noida:
Loading and Unloading – We have a group of 52+ hardworking workers who are capable of loading and unloading double home carriers. These ensure a smooth and hassle-free transfer process.
Packing & Unpacking – With 20+ years of experience, we are well equipped to handle comprehensive office and home shifting services in Noida, providing 5-layer packaging material to protect the goods.
Car/Bike Transport Services – Our experienced packers and movers adopt special protective measures, including scratch-resistant packaging materials, to pack your vehicle safely. The vehicle is covered with a foam sheet to prevent damage during bike moving or car transportation and is parceled by a car carrier vehicle.
Office Relocation Services – From packing desks and chairs to packing computers and other IT equipment, we manage all aspects of your move, ensuring a seamless transition to your new location.
Household Goods Moving – Using high-quality packing materials, we strive to ensure that all goods reach their destination in perfect condition.
Warehousing Services – Our secure storage facilities are backed by advanced security systems, dedicated guards, and fire protection systems to protect your property.
Corporate Relocation Services – Dedicated teams handle all our moving and packing services, guaranteeing careful packing, use of quality materials, and safe delivery of items.
Packers and Movers Charges in Noida
| | | |
| --- | --- | --- |
| Shifting Type | Packing Prices | Labour Costs |
| 1 BHK Shifting Charges | ₹ 5000 – 7000 | ₹ 3000 – 5000 |
| 2 BHK Shifting Charges | ₹ 6000 – 8000 | ₹ 4000 – 5000 |
| 3 BHK Shifting Charges | ₹ 8000 – 12000 | ₹ 5000 – 6000 |
| Few Goods Shifting Charges | ₹ 3500 – 5000 | ₹ 2000 – 3000 |
| Car Shifting Charges | ₹ 3000 – 6000 | ₹ 1000 – 3000 |
| Bike Shifting Charges | ₹ 2000 – 10000 | ₹ 1000 – 2000 |
Note: Packers and Movers Noida charges are approximate and may vary depending on time, distance, weight, quality
Nationally Recognized Packers and Movers
Moving from one location to another is a challenging undertaking that often comes with stress and upheaval. However, APL Packers and Movers in Noida strive to simplify this process. As the foremost packers and movers in Noida, we boast over 39 years of experience in the industry. If you wish to inquire about our services, kindly complete the short form on the left-hand side. Provide your contact details, and our professional team at APL Packers and Movers Noida will handle the rest. Just fill in the necessary information, sit back, and let us take care of the entire moving process for you.
Local Packers and Movers in Noida
When considering Local Packers and Movers in Noida, APL Car Bike Moving stands out as the optimal choice. Prioritizing client satisfaction, possessing a positive reputation, and maintaining transparency throughout the relocation process, are the preferred options. Our Local Movers and Packers in Noida offer a comprehensive range of services for the local transportation of goods, encompassing packing, business relocations, household goods relocation, and local relocation services. Additionally, they extend parcel delivery and shifting services for warehouses, homes, and offices. With over 39 years of experience and expertise in the industry, we have earned a reputation for excellence and reliability, solidifying our position as the preferred choice for Local Packers and Movers in Noida.
Safe Relocation Service in Noida
We ensure the swift, secure, and efficient relocation of your possessions through the utilization of high-quality packaging materials, well-trained personnel, and cutting-edge technology. APL Car Bike Moving Company is a reputable organization offering packing and moving services in Noida, specializing in house shifting, office relocation, and domestic as well as international shifting. With 20+ years of experience in the industry, we have established a strong market position by consistently delivering top-notch Relocation Services in Noida. Our comprehensive services encompass:
Our Main Specializations in Noida
We boast a team of highly trained and professional staff, setting us apart as more than just your typical packers and movers in the established industry. Our commitment extends beyond the physical relocation process – we prioritize keeping our customers at ease throughout.
Concerns about transit-related issues such as accidents and theft are only natural. As a trustworthy movers and packers service provider, we offer comprehensive insurance coverage for your valuable belongings. Our dedication to customer satisfaction is evident in our 24/7 customer support and a specialized Consignment Tracking Department, ensuring you stay informed about the status of your goods.
Shifting Activities of APL Packers and Movers
This community is a fundamental part of our services. As friends, we gather together to do luggage shifting because there is something in unity that is not easy to do it all alone. We recognize your desire not only as individuals but as a group. We share our qualifications and support each other to help you.
Here are some of the activities eligible for APL Car Bike Moving:
No Hidden Cost
100% Security Guarantee
Affordable Price
Door-to-Door Service
Good Behavior
If your safe shifting requires professional packing and moving services in Noida, then you should choose APL Packers and Movers in Noida with the experience to handle your furniture shifting.
APL Packers and Movers Nearest Branch in Noida
The nearest APL Packers and Movers Noida branch is 6.5 km away and takes around 20 minutes to reach.
If you are searching for best "Packers and Movers Noida near me" or "Movers and Packers Noida near me" then you are searching right. APL Packers and Movers Noida provides best intercity house shifting services at your preferred location
Frequently Asked Questions
Location Movers and Packers
Bike Transport Service Location