Transportation Service in Bangalore
APL Transport Company in Bangalore specializes in a wide range of surface transportation services in Bangalore. Our company offers a comprehensive array of services designed to meet the diverse transportation service needs of our valued patrons. When it comes to transporting your goods, you can trust us to handle it with care. We provide the following types of road transport services:
Bulk Transportation: APL Transportation Services in Bangalore is renowned for its expertise in handling bulk commodities. Whether it's raw materials, semi-finished products, or finished goods, we excel in transporting various items such as Pharmaceuticals, Chemicals, Powder, Paper, Pulp, Silica Paints, Cigarettes, Tobacco, and more for multinational companies across India.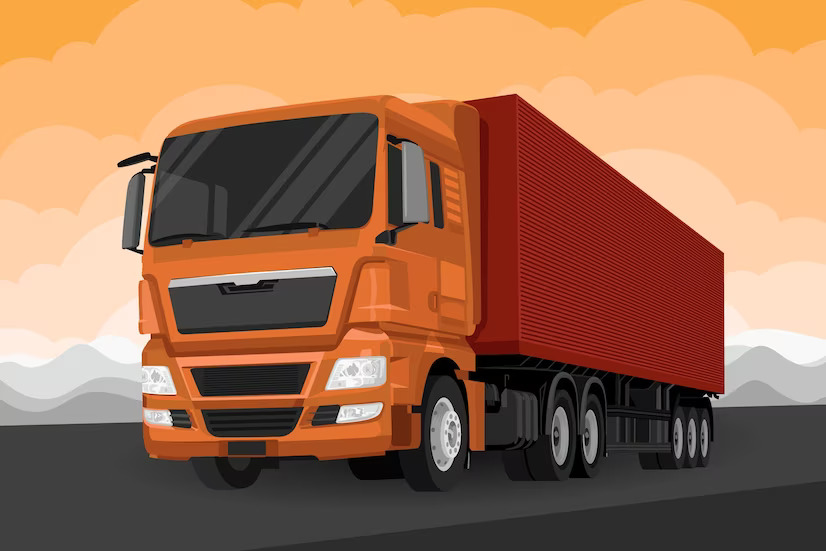 Container Transport Services: Our transportation services in Bangalore boast a dedicated fleet of containerized vehicles. Our containers undergo rigorous quality checks, including humidity, leakage, and floor inspections, before being loaded and sent on their journey.
Over ODC Transportation Service: We specialize in handling heavy lifts and ODC transportation services with the motto, "Any size, any weight, anywhere, anyhow, anytime… every time." APL Transport Company in Bangalore is an authorized transporter for numerous organizations. Our expertise in project transportation spans various core industries, including Paper, Cement, Chemicals, Engineering, Fertilizers, Metallurgy, Oil and Gas, Power, Refineries, Steel, Sugar, and more.
On-Time Delivery: At APL Transport in Bangalore, we understand that time is money. Our mission is to ensure timely delivery, recognizing that no product or service can compensate for delays. We provide cost-effective and reliable transportation services backed by our vast experience and infrastructure, guaranteeing that your materials reach their destination not just on time, but within the stipulated timeframe.
Warehousing: We own state-of-the-art warehouses ranging from 5,000 to 10,000 sq. ft in major cities. Additionally, we can arrange for extra facilities of up to 20,000 sq. ft as needed. Our warehousing solutions offer secure storage options for your goods.
APL Transportation Services in Bengaluru, Karnataka, is your trusted partner for all your transportation and logistics needs.
Transportation Services in Bangalore: Your Ultimate Guide
When it comes to transportation services in Bangalore, you need a reliable partner to ensure smooth, hassle-free travel experiences. At APL Transportation Service in Bangalore, we take pride in offering top-notch transportation services that cater to all your needs, whether you're a resident or a visitor to the vibrant city of Bangalore.
Introduction to Bangalore's Transportation Landscape
Bangalore, often referred to as the "Silicon Valley of India," is a bustling metropolis known for its thriving IT sector, rich cultural heritage, and diverse population. As the city continues to grow, so does its need for efficient transportation services. Whether you're looking for daily commuting solutions or require transportation for special occasions, we've got you covered.
Our Comprehensive Transportation Service in Bangalore
At APL Transportation Service in Bangalore, we understand that one size doesn't fit all when it comes to transportation. That's why we offer a diverse fleet of vehicles to meet your specific requirements:
Commercial Moving Service in Bangalore
For a touch of sophistication and comfort during your commercial goods shifting services, our commercial moving services in Bangalore are the right choice. Be it a business meeting, airport luggage moving, or out-of-town transportation, our well-organized transportation provides a seamless and stylish commercial moving service.
Full-Load Transportation Services in Bangalore
Our comfortable commercial moving services are perfect for quick full-load transportation services around the city in Bangalore. They are cost effective and comfortable and all transport trucks are easily available when you need commerce goods shifting. Whether it is a full-load transportation service or moving machinery to a new city in comfort, our safe full-load transportation services are available for you.
Part-Load Transportation Service in Bangalore
Our comfortable transport vehicles are perfect for quick transportation services in Bangalore around the city. They are cost-effective and comfortable and all transport trucks are readily available when you need them most. Be it part-load transportation service or industrial goods transportation to a new city in comfort, our safe transportation services are available for you.
Premium Mini Tempo Transportation Service in Bangalore
For large industrial goods groups, our premium mini-tempo transport service in Bangalore is an excellent option. Our Safe Industrial Goods Transportation Service These mini-tempo transport services are equipped with modern amenities to ensure comfortable moving. Our mini-tempo transportation services are the most affordable and easy to use in Bangalore
Why Choose APL Transportation Service in Bangalore?
Reliability: We prioritize punctuality and reliability, ensuring that you reach your destination on time, every time.
Safety: Your safety is our top priority. Our transport vehicles undergo regular maintenance and safety checks to guarantee safe transportation service.
Professional Drivers: Our drivers are experienced, courteous, and well-trained to provide you with the best possible service.
Transparent Pricing: We offer competitive and transparent pricing with no hidden fees, making your transportation experience stress-free.
24/7 Availability: Whether it's day or night, we're available to meet your transportation needs around the clock.
Rent LPT Tempos for Goods Transport Service in Bangalore
Navigating through the traffic congestion in Bangalore while fulfilling your logistics needs can be quite challenging. That's where APL Booking LPT Truck Service comes to your rescue, offering a solution to transport your goods seamlessly across the city and meet your urgent delivery requirements. APL Transport Service stands out as one of the top logistics platforms, providing reliable truck rental services in Bangalore, catering to both businesses and individuals. Our diverse fleet includes mini trucks and tempos, available for rent at cost-effective rates.
Our user-friendly online truck booking platform in Bangalore allows you to effortlessly reserve any type of truck within minutes. Furthermore, you can conveniently monitor the status of your goods by utilizing the APL Transport, ensuring full visibility of your shipment's progress. Whether you need to deliver kitchen appliances to your customers or transport a few pieces of furniture, renting a mini truck through the APL Transport Services in Bangalore is a hassle-free process. Rest assured, we will assign a skilled driver-partner who will prioritize the safe and prompt transportation of your goods to their designated destination.
Count on APL Transportation  Service to be your dependable partner whenever you require nearby truck rental services, regardless of the time or location.
FAQs Transport in Bangalore
Does the Transport Company Provide Trucks and Lorries for Domestic Relocation?
Certainly! APL Transport Company Bangalore provides trucks and lorries for both domestic and commercial transport needs. We offer express transport services for seamless door-to-door industrial goods transportation and uninterrupted moving solutions.
What Types of Items Does the Bangalore Transport Company Transport?
At APL Goods Transport Service, we support a wide range of transportation solutions, including the relocation of various goods with a registered GST number for claims. Our transportation services in Bangalore cover:
Television transportation services 
Machinery parts transportation service
Household items transportation service
Furniture Transportation Service
Commercial Goods Transportation Services
Industrial Goods Transportation Service
Paints Transportation Service