Safe Car Transportation From Bangalore to Kolkata
If you're considering Safe Car Transportation From Bangalore to Kolkata, it's advisable to enlist the assistance of a professional car transport company in Bangalore. APL Car Bike Moving Bangalore stands out as one of India's most seasoned and reputable car transport providers, and we are well-equipped to facilitate your relocation.
Our team comprises highly skilled and experienced professionals who will oversee every aspect of your car transport requirements. Beginning with the pickup of your vehicle at your Bangalore doorstep, we ensure its secure delivery to your new residence in Kolkata. Additionally, we offer comprehensive insurance coverage for your car, providing you with peace of mind throughout the entire process.
One of the key advantages of choosing our services is our competitive pricing for car transport. If you're seeking a hassle-free and cost-effective means of car transport from Bangalore to Kolkata, don't hesitate to reach out to us today!
Get A Free Car Moving Quote
Bangalore Address– 9/50, 3rd Main, Ist Cross, Rajiv Ghandhi Nagar, Bommanhalli, Sector- 7, HSR Layout, Bangalore- 560068
Mobile– 9051313896
Bhubaneswar Address – Plot No- 490/2916, Bansi Vihar, Andilo, Balianta, Bhubaneswar, Odisha – 752101
Kolkata Address– Gupta Apartment, 3/46, MS Mukherjee Rd, Kalyan Nagar Mathpara, Kulinpara, Khardaha, West Bengal 700116
Mobile– 9674908002, 9883680002
Mail- aplindiapacker@gmail.com
Branches – Hyderabad, Viskhapatnam, Chennai, Nagpur, Mumbai, Pune, Raipur, Bhopal, Indore, Ahmedabad, Baroda, Jaipur, Gurgaon, Chandigarh, Guwahati, Ranchi, Jamsedpur
Hire Top Car Transportation from Bangalore to Kolkata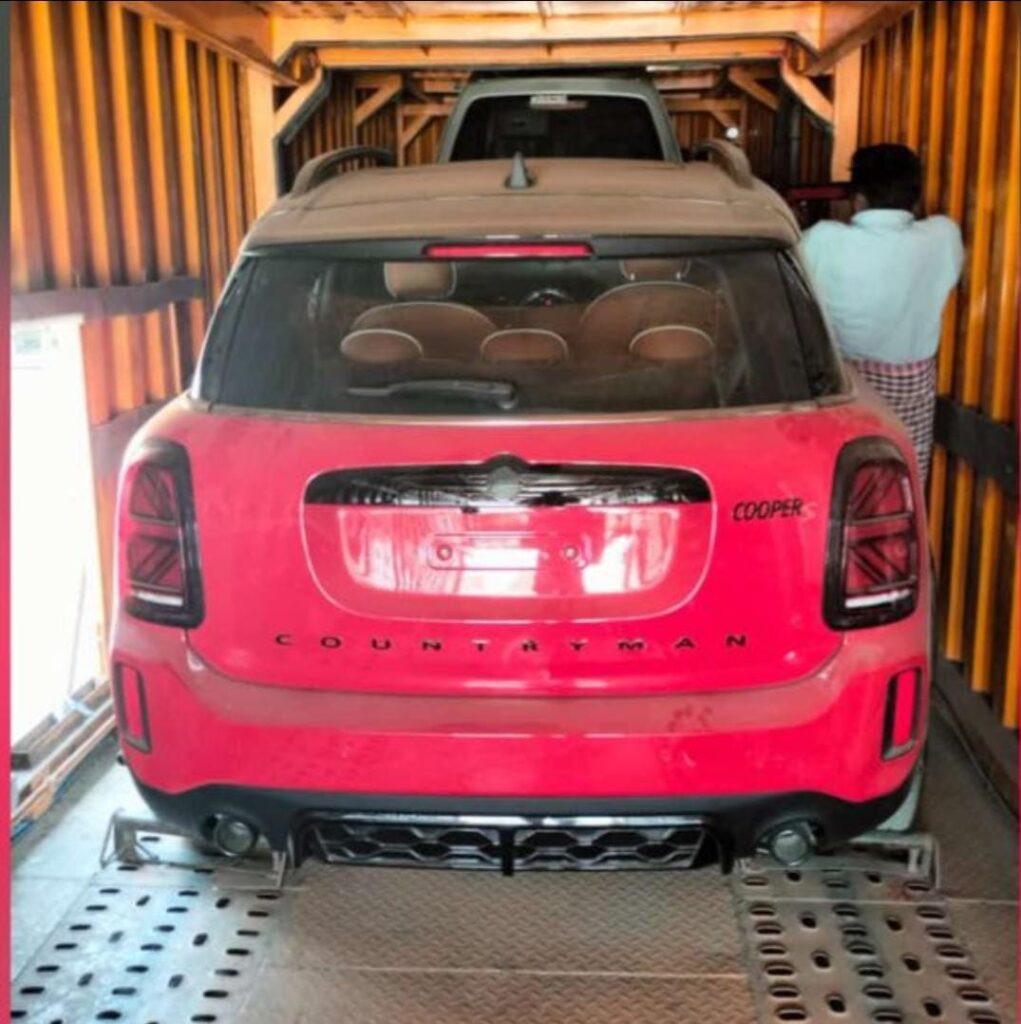 Are you in need of your car transportation from Bangalore to Kolkata? Are you searching for a cost-effective and high-quality car shifting service in Bangalore to safely transport your vehicle to Kolkata? Is the safety of your cherished vehicle during the journey a top concern for you? If you answered yes to any of these questions, then it's time to consider hiring a reliable and trusted car parcel service in Bangalore to ensure the secure transportation of your vehicle to Kolkata.
In Bangalore, there are numerous car transporters or packers and movers in Bangalore ready to assist your car transport to Kolkata. However, selecting the right car transporter for the journey can be a daunting task. But fret not; we have simplified the process for you. Now, you can swiftly and effortlessly book the best car carrier service at a reasonable price.
At APL Car Bike Moving, we specialize in helping you select the best and most reliable car transport from Bangalore to Kolkata. We've streamlined the process, making it easy and convenient to book this cost-effective and dependable car shipping service in Bangalore through our user-friendly online platform.
Hassle-free Vehicle Transport from Bangalore to Kolkata
To ensure you make an informed choice when selecting a car moving company for transporting any type of vehicle from Bangalore to Kolkata, we have partnered with top-rated packers and movers and an independent car shipping company in Karnataka. Our partner companies are not only licensed and registered but also possess extensive experience and competence in handling all aspects of vehicle transportation between cities. Before joining forces with these companies, we have meticulously verified their backgrounds, market reputations, experience levels, licenses, registrations, and other essential credentials. Therefore, when you rely on our portal to hire relocation or transportation-related services, you can have complete peace of mind.
Thanks to our collaboration with top-notch car moving services by Movers and Packers Bangalore, we can provide you with swift car courier services that guarantee the safe and hassle-free transportation of any vehicle transport from Bangalore to Kolkata, as well as to other cities across India. We are committed to delivering a door-to-door, stress-free car moving experience by assisting you in securing the best-in-class car shifting service at an affordable price.
When you book car transportation from Bangalore to Kolkata and car transportation from Kolkata to Bangalore through our company, you gain numerous benefits, including peace of mind. Our highly skilled and trained car movers will handle the entire process and ensure a seamless car shipping experience. They will collect your vehicle from your current location in Bangalore and transport it securely to your desired destination in West Bengal, using specially designed car carriers. Our partner car movers typically offer two types of car carriers: open car carriers and enclosed car carriers. You have to choose between car shifters in both cities. However, please note that transporting your car in an enclosed or containerized carrier will incur higher costs compared to using an open car carrier. Therefore, choose wisely based on your preferences and budget.
Trustworthy Car Shifting from Bangalore to Kolkata
Booking the best and most trustworthy car shifting from Bangalore to Kolkata is a breeze with us. You can quickly secure the services of the top provider through our portal. Simply fill out an online inquiry form and submit it. Subsequently, you will receive free quotations from multiple vendors. Upon receiving these quotes, you can compare the approximate transportation charges and select the best service that aligns with your budget.
So, what are you waiting for? If you are genuinely determined to transport your car with the best movers and packers in Bangalore or car transporters, then get in touch with us. Share your details with us by submitting your query online. You will receive free quotes from the top three verified and qualified vendors. Compare the costs offered by the best car moving from Bangalore to Kolkata, and then choose the service that suits you best in terms of both quality and price. That's all there is to it.
Charges for Car Transportation from Bangalore to Kolkata
If you are planning your car transportation from Bangalore to Kolkata, it is important to know the charges for car transport. Car transportation fees vary depending on distance, type or size of vehicle, and various other factors.
The average cost of hiring car transportation from Bangalore to Kolkata is Rs. 22000-28000. Car shifting costs may vary depending on the weight, size and model of your vehicle. For example, if you have a luxury car, the charges will be higher than if you have a regular car.
Car Moving from Bangalore to Kolkata Cost
The Car Moving Charges from Bangalore to Kolkata varies thanks to certain factors such as the model and size of the vehicle, number of manpower required, total distance to be traveled, and so on.
| | |
| --- | --- |
| Service Type | Approximate Cost |
| Hatchback Car Moving in Bangalore to Kolkata Price | 15,500 – 22,500 |
| Sedan Car Shifting in Bangalore to Kolkata Charges | 8,500 – 10,000 |
| SUV Car Transportation in Bangalore to Kolkata Rate | 9,500 – 12,000 |
| Luxury Car Parcel in Bangalore to Kolkata Price | 11,500 – 14,500 |
| Sports Car Transportation in Bangalore to Kolkata Price | 12,000 – 15,000 |
Tips for Your Car Parcel from Bangalore to Kolkata
When you're considering a car parcel from Bangalore to Kolkata, it's essential to select a dependable and well-experienced car transportation service. Here are some valuable pointers to assist you in finding the right company for the task:
Conduct thorough research: Prior to choosing a car transport company, it's imperative to do your due diligence. Take the time to peruse online reviews and compare price quotes from various service providers.
Assess their experience: Opting for a company with a substantial history in the industry and a commendable track record.
Obtain multiple quotes: Seek quotes from a minimum of three different companies before reaching a final decision. This practice will enable you to evaluate pricing and services offered by each provider effectively.
How to Utilize APL Car Transport Service in Bangalore
If you're seeking a convenient and swift solution for car transportation, APL Car Transport services in Bangalore are the ideal choice. Here's a step-by-step guide on how to make the most of these services:
Select a Reliable Company: With numerous APL Car transportation company available, it's crucial to opt for one with a solid reputation and a proven track record.
Request a Quotation: Once you've identified a suitable company, get in touch with them to request a price quote. Ensure you provide all the necessary details about your vehicle and your desired destination.
Schedule Your Service: After receiving the quote, you can proceed to book your service either online or by phone. Make sure you have all the required documentation ready before confirming your reservation.
Vehicle Drop-off: On the scheduled service day, bring your vehicle to the designated pickup location specified by the company. Ensure your car is clean and empty to facilitate easy loading onto the transport truck.
Vehicle Pickup at Destination: Upon arrival at your chosen destination, you can collect your car from the designated drop-off location specified by the company.
This revised version maintains clarity while providing a concise guide on using APL Car Transport Service in Bangalore.
FAQs - About Car Transportation From Bangalore to Kolkata